There's lots to choose from in this category but what made the Citroen stand out in the eyes of the judges is practicality as...
It may be the vehicle has seen better days or there is a need to replace with a cleaner, more fuel-efficient and cost-effective model.Whatever the reason, there are implications, just like the sale of any other business assets.
A company car scheme is run for varying reasons, but mostly because there are a number of employees who need to use a vehicle to carry out their business.
TMC said such a move would reflect real-world cost constraints and restore badly-needed confidence to the UK's hard-hit new car market.
Over the next ten years, fleet management is going to be re-invented, bringing with it new skill requirements, business models and competitors.
The Italian marque's first SUV was launched in 2016 and there have been a few changes for the 2019 model, notably a new, Ferrari-developed, 3.0-litre, twin turbo, V6 engine.
SME COMPANY CAR OF THE YEAR AWARDS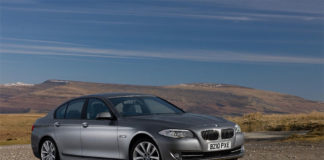 In a world increasingly dominated by SUVs, there is still a lot of love out there for a traditional saloon in the executive car market.
A company car is generally perceived as a great thing to have, after all you get a new car without spending any of your...
The everywoman awards, now in their 12th year, recognise the efforts of woman within the transport and logistics sector in the UK.
Due to launch later this summer, offer provides fleets in the UK with access to the BP Plus cross acceptance network, comprising over 3,600 fuel sites and the polar network which is made up of over 7,000 EV charging points.
SME BUSINESS MOTORING AND FLEET MANAGEMENT
DEALING with vehicle management used to be complicated, mountains of paperwork, unexpected charges, time-consuming admin, and countless legal responsibilities.Any business that has a fleet...
BUSINESS motorists operating in London, or driving to London to meet clients, should be aware of a significant new charge to drive in the...
Need to customise your leasing offer? Want a personal lease or personal contract purchase without any hassle? Would you like to be able...
PCP (Personal Contract Purchase) in briefVariation of a Hire Purchase agreement Regular monthly payments towards the purchase of a new vehicle are a...
Drivers could notch up sufficient penalty points for possible disqualification on just a single journey if they are not continually aware and do not observe smart motorway speed limits.
Budget 2018 Vehicle Excise Duty rates announced that from April 2020 VED rates would be based on WLTP emissions; meanwhile 2019 rates would rise in line with the RPI