What can you say when it comes to best company car? The BMW 3 series is the one everyone wants and it's a premium...
A company car is generally perceived as a great thing to have, after all you get a new car without spending any of your...
A company car scheme is run for varying reasons, but mostly because there are a number of employees who need to use a vehicle to carry out their business.
TMC said such a move would reflect real-world cost constraints and restore badly-needed confidence to the UK's hard-hit new car market.
WHETHER you drive your van for business or personal use, there are certain things that you need to make sure that you have.If you...
Speed and efficiency of checking is becoming increasingly important because of the widespread use of agency drivers across the UK, particularly by delivery firms, many of whom may never have had their licences checked in the past.
SME COMPANY CAR OF THE YEAR AWARDS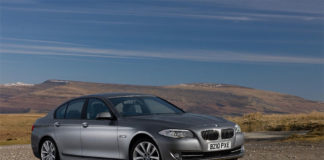 In a world increasingly dominated by SUVs, there is still a lot of love out there for a traditional saloon in the executive car market.
A company car is generally perceived as a great thing to have, after all you get a new car without spending any of your...
Emissions Calculator uses data on more than 15,000 different cars to give an accurate estimate of how many grams of CO2 a particular model can be expected to produce, both in a day's worth of driving and over a year or more.
Recruitment drive follows a significant period of growth last year for the business, which offers a range of vehicle rental, vehicle leasing and fleet management services.
SME BUSINESS MOTORING AND FLEET MANAGEMENT
DEALING with vehicle management used to be complicated, mountains of paperwork, unexpected charges, time-consuming admin, and countless legal responsibilities.Any business that has a fleet...
BUSINESS motorists operating in London, or driving to London to meet clients, should be aware of a significant new charge to drive in the...
Need to customise your leasing offer? Want a personal lease or personal contract purchase without any hassle? Would you like to be able...
PCP (Personal Contract Purchase) in briefVariation of a Hire Purchase agreement Regular monthly payments towards the purchase of a new vehicle are a...
Drivers could notch up sufficient penalty points for possible disqualification on just a single journey if they are not continually aware and do not observe smart motorway speed limits.
Budget 2018 Vehicle Excise Duty rates announced that from April 2020 VED rates would be based on WLTP emissions; meanwhile 2019 rates would rise in line with the RPI