The second generation of the 5008 ditched the MPV style in favour of an SUV look, and why not with the rise in popularity...
A company car is generally perceived as a great thing to have, after all you get a new car without spending any of your...
A company car scheme is run for varying reasons, but mostly because there are a number of employees who need to use a vehicle to carry out their business.
TMC said such a move would reflect real-world cost constraints and restore badly-needed confidence to the UK's hard-hit new car market.
It's electric and with a claimed range of more than 280 miles which will certainly see you through the daily commute, but it will also allow you to visit business clients without the necessity to stop for a few hours en route to charge up.
Finance can help make quality cars a more realistic acquisition for potential buyers and gives them hope to drive something that's safe and functional.
SME COMPANY CAR OF THE YEAR AWARDS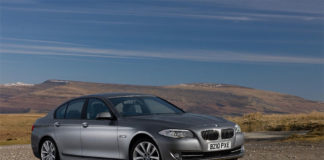 In a world increasingly dominated by SUVs, there is still a lot of love out there for a traditional saloon in the executive car market.
A company car is generally perceived as a great thing to have, after all you get a new car without spending any of your...
Users can access business intelligence – generated either nationally or internationally – from high level summaries to detailed cost and performance breakdowns. Data can be reviewed at the touch of a button for any area of spend and operation, over any requested timeframe.
Employees in increasing numbers are said to be opting to take cash in lieu of a company car amid year-on-year rises in benefit-in-kind taxation.
SME BUSINESS MOTORING AND FLEET MANAGEMENT
DEALING with vehicle management used to be complicated, mountains of paperwork, unexpected charges, time-consuming admin, and countless legal responsibilities.Any business that has a fleet...
BUSINESS motorists operating in London, or driving to London to meet clients, should be aware of a significant new charge to drive in the...
Need to customise your leasing offer? Want a personal lease or personal contract purchase without any hassle? Would you like to be able...
PCP (Personal Contract Purchase) in briefVariation of a Hire Purchase agreement Regular monthly payments towards the purchase of a new vehicle are a...
Drivers could notch up sufficient penalty points for possible disqualification on just a single journey if they are not continually aware and do not observe smart motorway speed limits.
Budget 2018 Vehicle Excise Duty rates announced that from April 2020 VED rates would be based on WLTP emissions; meanwhile 2019 rates would rise in line with the RPI