You can outsource many fleet management issues to free up time for business owners, human resource managers, finance directors and fleet managers.
THIS year has seen the largest number of entries for our Business Motoring Awards with  23 categories being contested.You can see the full list...
Choosing your next company car? Want to cut your CO2 emissions and know how much company car tax you'll pay? Then use our Company Car Tax Calculator
A company car scheme is run for varying reasons, but mostly because there are a number of employees who need to use a vehicle to carry out their business.
SME COMPANY CAR OF THE YEAR AWARDS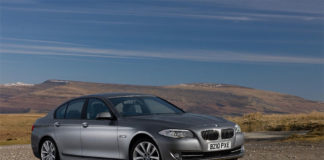 In a world increasingly dominated by SUVs, there is still a lot of love out there for a traditional saloon in the executive car market.
Nearly all company cars are leased and from the chairman to the travelling salesman the list of new cars available may incorporate restrictions on CO2 or safety ratings to help keep those leasing costs down.
Within the overall growth of the public network, the number of ultra-rapid charge points has grown from 300 units to 800, and contactless bank card accessible charge points also rose from 300 to approximately 1,000 through 2019
ANYONE driving a car for business, whether it's their own or a company vehicles, will to to be covered for business car insurance.This can...
SME BUSINESS MOTORING AND FLEET MANAGEMENT
DEALING with vehicle management used to be complicated, mountains of paperwork, unexpected charges, time-consuming admin, and countless legal responsibilities.Any business that has a fleet...
BUSINESS motorists operating in London, or driving to London to meet clients, should be aware of a significant new charge to drive in the...
Need to customise your leasing offer? Want a personal lease or personal contract purchase without any hassle? Would you like to be able...
PCP (Personal Contract Purchase) in briefVariation of a Hire Purchase agreement Regular monthly payments towards the purchase of a new vehicle are a...
Drivers could notch up sufficient penalty points for possible disqualification on just a single journey if they are not continually aware and do not observe smart motorway speed limits.
Budget 2018 Vehicle Excise Duty rates announced that from April 2020 VED rates would be based on WLTP emissions; meanwhile 2019 rates would rise in line with the RPI